SRD R350 June is now Approved For the Second batch. The SA Social Security Agency (Sassa) has made the Second payment of the government's R26.7bn social relief of distress (SRD) grant and further disbursements to applicants are set to continue over the next few days.
Table of Contents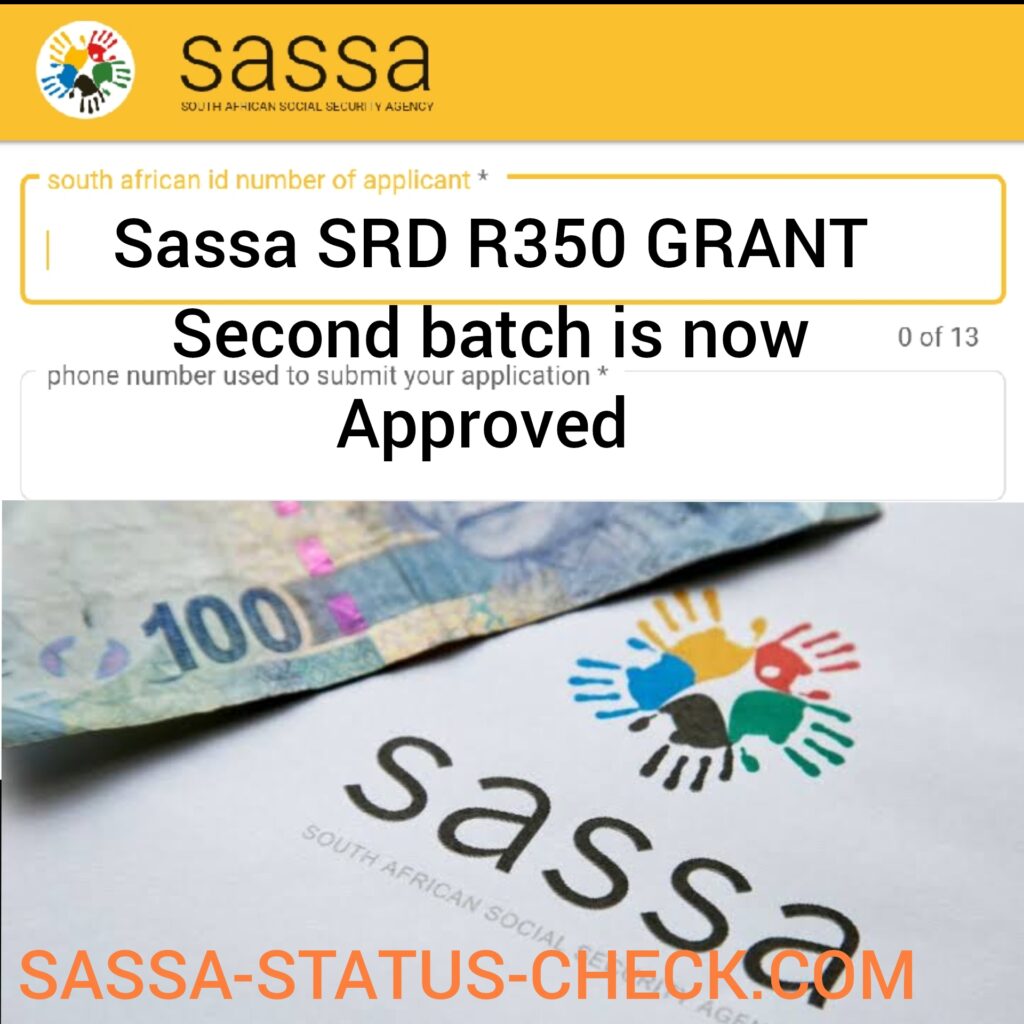 Applications for the R350 grant to assist the unemployed, most of whom lost their jobs when the Covid-19 pandemic struck in 2020, Sassa received just over 8.9-million applications, 59% of which were from, women, in all nine provinces.
"Payments of this grant are channelled through direct deposits into approved beneficiaries' bank accounts, via mobile money transfers, and through
merchants/retail outlets:
Checkers
Usave
Shoprite
Pick 'n Pay
Boxer
For collection at the above-mentioned retail outlets, beneficiaries are expected to have their Identity Documents and the cell phone number which they used when applying for the grant on the system. A withdrawal confirmation message would have been sent to that number.
"Most importantly, if a person has not received an SMS from Sassa notifying them that the grant is available for collection, it means the grant is not available yet. In other words, every approved applicant must wait for an SMS confirming that the grant is available before approaching the merchants/retail outlets.
Update Your Banking Details For R350 Grant
All applicants for the SASSA SRD R350 grant are encouraged to update their details on the system to have the funds paid into their personal bank account as this is the safest and most convenient way to receive the grant. You can get R350 grant from an ATM by requesting the transfer of money to your bank account. For this, you need to visit the payment details section on the official SASSA website and enter your bank details. Once the payment is transferred, you can cash it using an ATM anytime.
READ ALSO: How do I change my banking details on my Sassa SRD R350?
Sassa urged applicants not to go to the merchants/retail outlets to just check whether the grant is available.
N: B Please note that the SA Post Office has stopped issuing the grant from their branches.