how do I change my banking details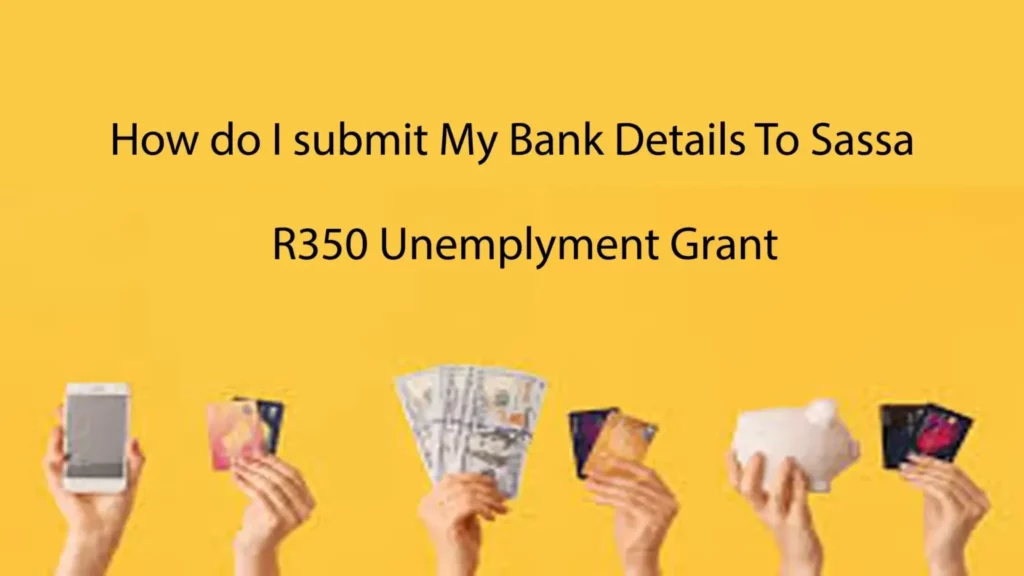 How do I get my Sassa paid into my bank account?
Go the SASSA SRD R350 website https://srd.sassa.gov.za
Scroll down to the part of the page asking you to update banking details
Insert your ID number and then click on the submit button.
SMS notification will be sent to your phone number
Click on the link in the SMS message in your inbox
Wait for the link clicked on to fully load.
You have the option to change from the Post Office (Post Bank or currently Merchants Stores) to banks or vice versa.
If you are changing to your preferred bank account, select the bank account, choose your bank, enter your name and your bank account number and the account type thus either savings or current.
After that submit.
Wait till it is verified and you start receiving your grants.
When the request is made the link received is active for only 30 minutes after which you can request for a new one after 24 hours from the time of the last request.
Make sure bank account submitted are accurate
Make sure that the bank account is in your name.
Your name is correctly spelled just as in the database if the the Home Affairs Department.
READ ALSO:All SRD R350 Approved Without Pay Dates Should Submit Their Banking Details