Sassa encourages grant recipients to understand the current grant collection process as payments of the R350 grant continue. Here is everything you need to know about how to Access Your R350 Grant Anywhere.
Table of Contents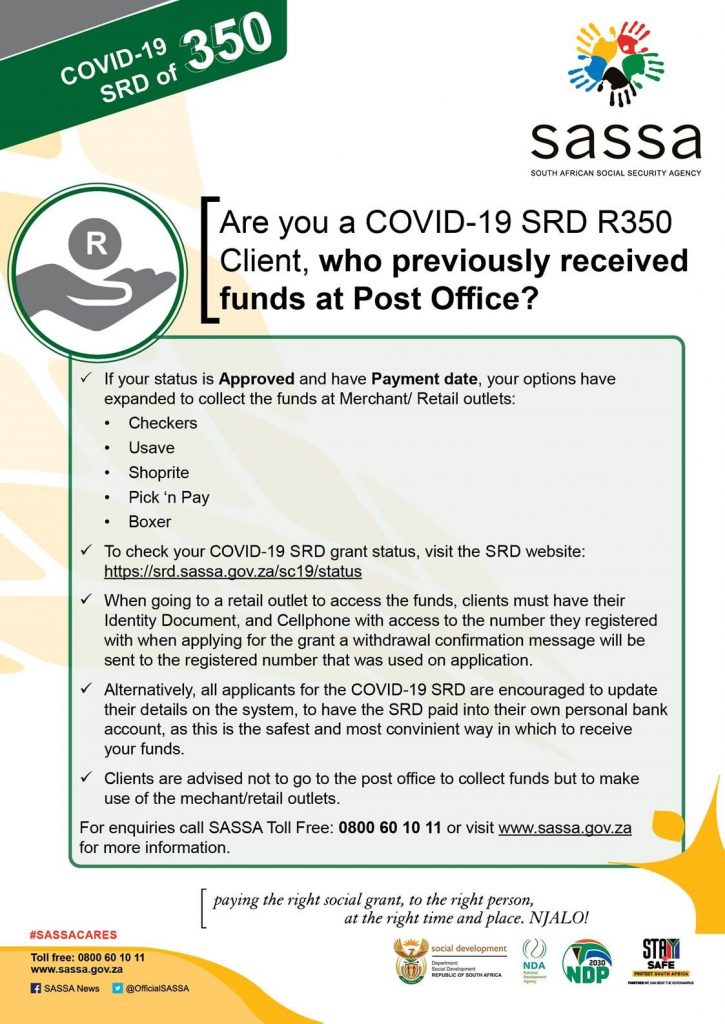 The South African Social Social Security Agency (Sassa) R350 grant was introduced to provide for financially vulnerable South African citizens, refugees, asylum seekers, and special permit holders. These recipients are required to be aged between 18 and 60 to meet Sassa's eligibility requirements.
R350 grant applicants should not be receiving any other social grants on their behalf of themselves, as well as not contributing to or being eligible for UIF payment.
Sassa has encouraged beneficiaries of the Special Relief of Distress (SRD) grant to choose the bank as their preferred payment method, enabling them to access their SRD grant from anywhere.
If you happen to be among those who qualify for the grant and you want to receive your Sassa payments through a bank account, here is how you can change your details.
How to add or change banking details:
Visit the SRD website at srd.sassa.gov.za.
Scroll down to 'How do I change my bank details
Insert ID number
Click Submit.
You will receive an SMS, with a unique link.
Click on the link received in the SMS.
Click on Capture Bank's own Bank account.
Capture Bank name.
Capture Account type.
Capture Account number.
Click Submit.
Grant applicants who chose to receive their R350 grant through a bank account should be aware that there is no set payment date since Sassa has promised them that they will receive their funds.
Also read :How To Appeal R350 Grant Rejection | A Step-By-Step Guide (Easily)
Receiving your grant through a bank account is encouraged but Sassa has also said that you can access or collect your grant payment using these options:
Checkers
Usave
Shoprite
Pick 'n Pay
Boxer
Applicants should also remember that when collecting their grant payments from the above-mentioned retail locations, they should always have a registered cellphone number, ideally the one used during the application procedure.
Beneficiaries should not go to the grant payment collecting stations before receiving an SMS message from Sassa because their grant will not be available.
Beneficiaries are also urged not to collect their Social Relief of Distress (SRD) grant payments at the South African Post Office (Sapo), as the SAPO is no longer an outlet for grant payment collection.