Srd R350 first Batch June 2023 sassa Approved check statues. More than 18 Million people living in South Africa South African Social Security Agency (SASSA) rely on various grants which are paid to vulnerable unemployed people. If you are a Social Relief of Distress Grant beneficiary you may now check your South African Social Security Agency (Sassa) statues .
Table of Contents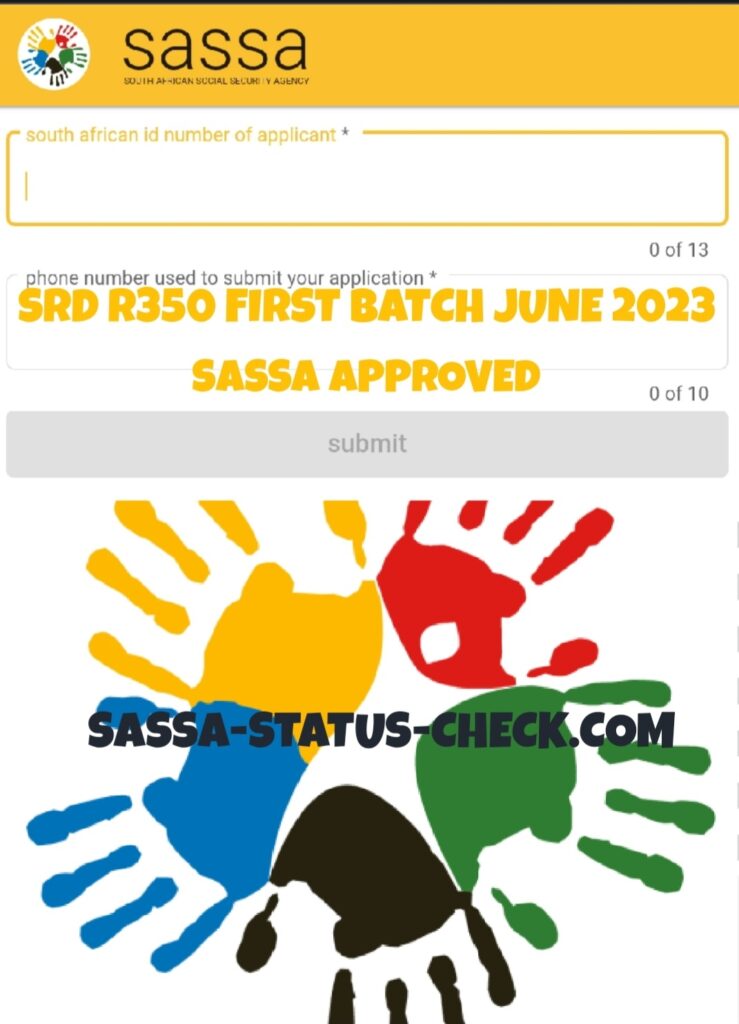 SRD grant beneficiaries who have opted to collect their grant payments using the cash-send payment method through
banks such as ABSA, TYME BANK, NEDBANK, FNB, and Standard Bank, have been advised to contact their respective banks
on the numbers listed below:
Absa: 080 000 0122
Tyme Bank: 086 099 9119
Nedbank: 080 055 5111
FNB: 087 575 9405
Standard Bank: 086 046 639
READ ALSO: What To Do If Your SASSA SRD R350 Grant Is Approved but No Payday?
SRD grant recipients who have chosen the cash-send option and do not have any payment dates listed under their SRD
application status are invited to enter their banking information in their place.
How do I get my Sassa paid into my bank account?
Go to the SASSA SRD R350 website https://srd.sassa.gov.za
Scroll down to the part of the page asking you to update your banking details
Insert your ID number and then click on the submit button.
SMS notification will be sent to your phone number
Click on the link in the SMS message in your inbox
Wait for the link clicked on to fully load.
You have the option to change from the Post Office (Post Bank or currently Merchants Stores) to banks or vice versa.
If you are changing to your preferred bank account, select the bank account, choose your bank, enter your name and your bank account number, and the account type thus either savings or current.
After that submit.
Wait till it is verified and you start receiving your grants.
When the request is made the link received is active for only 30 minutes after which you can request for a new one after 24 hours from the time of the last request.
Make sure bank account submitted are accurate
Make sure that the bank account is in your name.
Your name is correctly spelled just as in the database of the Home Affairs Department.