SASSA has issued an important announcement to applicants who have been approved for the COVID-19 SRD R350 grant Cash Send Users OR WALLET. If you have received a pay date for your grant, SASSA is requesting that you collect your funds as soon as you receive an SMS with a voucher number from your chosen bank. It is important to note that the voucher number is only valid for a limited time, so it is important to act quickly.
Table of Contents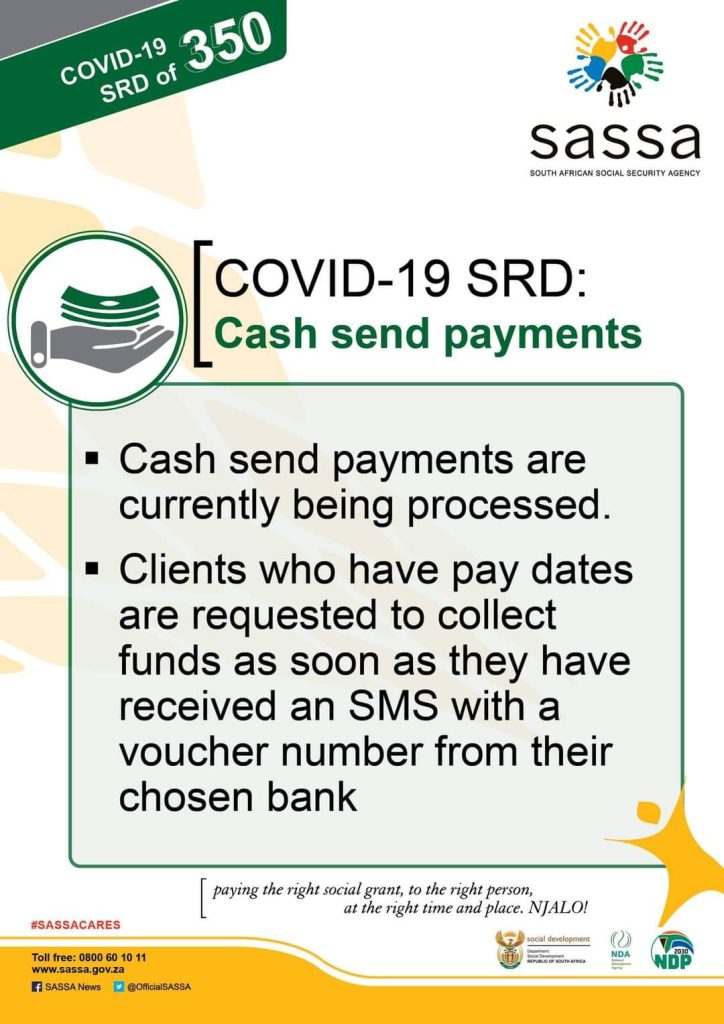 Beneficiaries of the R350 grant via Cash Send who have not received any payment dates are urged to provide their banking details as this may indicate that the mobile number verification was unsuccessful. To pass verification, applicants need to make sure that the number used for cash send or the bank account provided is registered in their name.
To submit your personal bank details, you can log in to your SASSA account and update your information at https://srd.sassa.gov.za. After that wait for some time for the bank account to be verified which may take up to six weeks or call the SASSA helpline for assistance.
It's important to note that the COVID-19 SRD R350 grant is meant to provide temporary relief to those who have been negatively impacted by the COVID-19 pandemic. If you meet the eligibility criteria, you can apply for this grant through the SASSA website https://srd.sassa.gov.za
READ ALSO: How do I change my banking details on my Sassa SRD R350?
Sassa does not process payments to applicants whose payment details do not match their names. Here are the contact details for R350 grant Cash Send Users inquiries:
Standard Bank: 086 046 639
It is advised for grant recipients who chose the bank account option to routinely check the status of their application to see if they have been accepted for that particular month. Applicants can submit an appeal on the SRD website if it is rejected.
READ ALSO: How To Appeal R350 Grant Rejection | A Step-By-Step Guide (Easily)
The R350 grant was part of the government's effort to support its citizens financially during the peak of the Covid-19 pandemic. The grant is still in place and is specifically intended to help people affected by the economic downturn by providing them with a source of income.
SASSA understands that many South Africans are facing financial difficulties due to the pandemic and is committed to providing support to those who need it most. If you have any questions or concerns about the COVID-19 SRD R350 grant, please do not hesitate to contact SASSA for assistance.