No, you cannot collect your R350 without a pay date.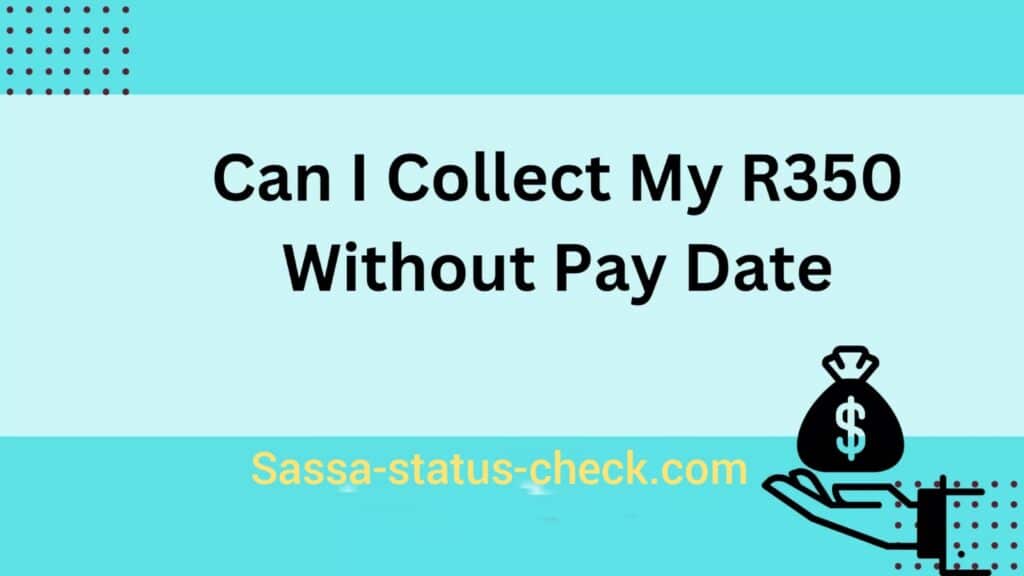 For many applicants have been approved months upon months but have no pay date.
Many of such applicants, wonder if they can collect their SRD R350 without a pay date.
Per the system of payment or administration of the SASSA SRD R350 Grant, the application goes through a series of checks and balances after which if approved payment is made.
But those who choose to be paid through their personal banks must verify their bank account details before the payment date is issued and payment made.
Some are now frustrated because they are approved for a long time without pay dates some have had their pay dates alright.
The pay date is the assurance that on a particular date, SASSA will issue payment on the applicant's behalf and the grant is expected to be deposited into the payment method chosen by the applicant.
There are other payment options available namely Cash Send (Ewallet) though not recommended and SASSA Virtual Card where applicants are paid through the retail shops.
In 2023 going, SASSA has requested that applicants submit their personal banking details so that payments are made directly into their account.
What usually accounts for this is the fact that the applicant has not submitted the correct bank account details or has no submission at all. If you submit someone else' bank account, SASSA will not accept it. So make sure you submit your own accurate bank details. Banks like TymeBank and Capitec are good examples of this.