This article will look at how to process your SASSA Reconfirm. If you are one of those eligible for the SRD R350 grant and you are not yet receiving the funds. You should look at how to reapply for it as soon as possible.
Table of Contents
How to update your information for the SRD R350 Grant Reapplication?
You can update your personal information for the COVID-19 SRD R350 Grant online. People applying for the grant can update their personal information if it was initially provided incorrectly on the SRD website and/or alter their responses to the screening questions previously asked in their sassa application. This can be done as from Friday 1 July 2022 on the SASSA website at srd.sassa.gov.za. Those who would like to update their original screening questions for the April and May 2022 assessment Periods, should update their information by no later than 20 September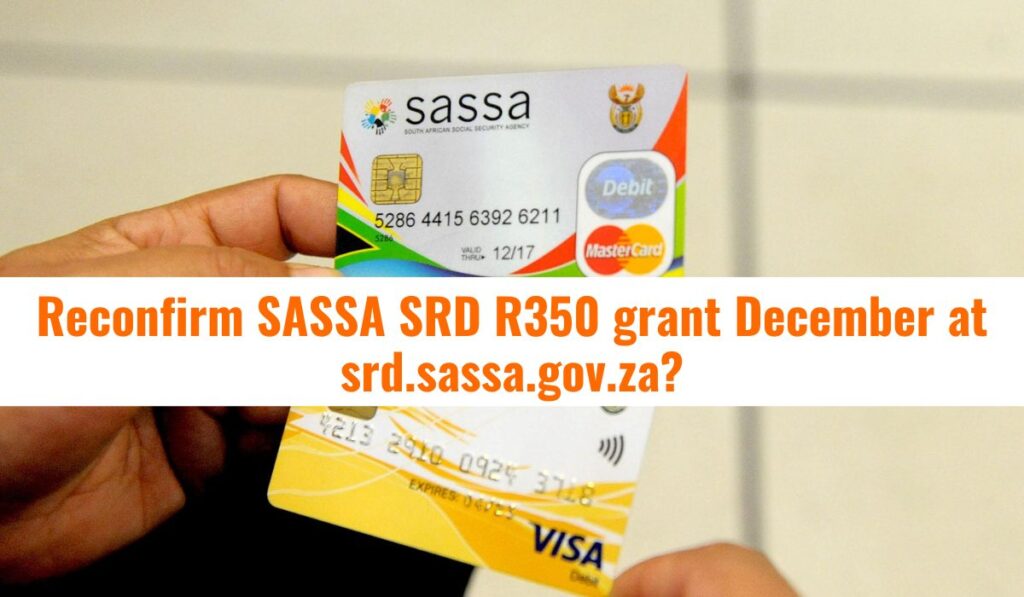 How to complete SASSA Reapplication?
Visit the SASSA website at srd.sassa.gov.za
Click 'Reconfirm you grant application'
Login in with your South African ID number and Mobile number
Update your details
Resubmit the application
It should be noted that all SRD R350 grant applicants will need to reconfirm / reapply for their grant applications at least once every 3 months.
What is the SRD R350 Appeals Deadline?/SASSA Reconfirm
The COVID-19 SRD R350 Grant has an 90-day appeals process deadline. This means that anyone with a rejected or failed status has up to 90 days to lodge an appeal.
Remember that the Covid-19 SRD R350 Grant has also been extended until March 2023. See how to do the SASSA Status check and also find out what the latest Sassa payment dates are
SASSA Reapplication SASSA Contact Details
Twitter: @OfficialSASSA
Facebook: @SASSANewsZA