Introduction
As part of the Learnership Programme at Clicks, you will have the opportunity to work and obtain a qualification while developing your skills as a Pharmacist Assistant, contributing to the delivery of superior patient care under the guidance of the Pharmacy Manager.
Position Summary
Industry: Wholesale & Retail Trade
Job category: Other: FMCG, Retail, Wholesale and Supply Chain
Location: Kwazulu Natal

Contract: Fixed Term Contract
Remuneration: Market Related
EE position: Yes
Brand: Clicks Group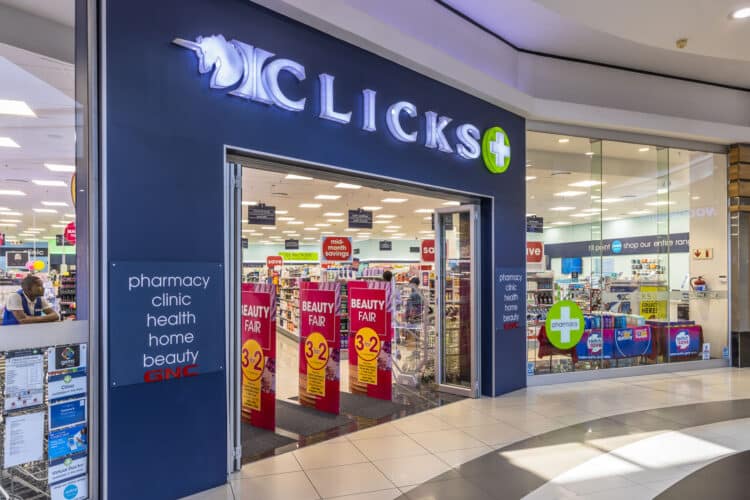 Table of Contents
Duties & Responsibilities
Learnership Programme:
Successfully complete a National Certificate: Pharmacy Assistance Learnership Programme (Learner Basic Pharmacist Assistant) and a Further Education and Training Certificate: Pharmacist Assistance (Learner Post Basic Pharmacist Assistant) through the accredited Pharmacy Healthcare Academy
A structured learning programme that consists of a theoretical and practical component and that leads to a qualification that is registered on the National Qualification Framework (NQF)
As a Learner on this programme you will be required to meet the following objectives:
Successfully complete the Learnership Training Contracts at a registered Clicks Pharmacy and under an approved tutor
Attend the required training interventions and successfully complete the competency assessments
Submit a Portfolio of Evidence
Provide support to the healthcare team in one of the Click's Pharmacies under the supervision of a registered Pharmacist and within the legal scope of practice as outlined by the South African Pharmacy Council (SAPC)
ALSO READ: Clicks Group: Learnership Programme (Pharmacist Assistant – LB) – Clicks Garden Route Mall
Desired Experience & Qualification
Qualification requirement:
Essential requirement: completion of Grade 12 with a minimum of 50% in Mathematics (or 60% in Mathematical Literacy) ; 50% in English and a Pass in Life Science (Biology)/Physics
Skills, Abilities and Job Related Knowledge:
Customer service orientated
Teamwork
Integrity
Accuracy and attention to detail
Numeracy
Literacy
Computer Literacy
Essential Competencies:
Adhering to Principles and Values
Working with People
Delivering Results and Meeting Customer Expectations
Following Instructions and Procedures
Relating and Networking
Planning and Organising
Preference will be given to individuals that:
Meet the Company's EE targets as set out in our employment equity plan
Meet the furtherance of the National agenda for the development of unemployed youth
Work back agreement:
Successful applicants will be required to enter into a work back agreement and will be required to work for Clicks as a qualified Pharmacist Assistant for a period equal to the length of the learnership period as a minimum
ALSO READ: Clicks Group – Learnership Programme (Pharmacist Assistant – LB) – Eastern Cape
Contractual hours:
Kindly note that only applicants who meet the requirements will be contacted.
We are committed to the principles of Employment Equity.