COVID-19 SRD R350 grant- It is recommended that clients open their own bank accounts with an institution of their choice as it will assist them to take ownership of their funds and collection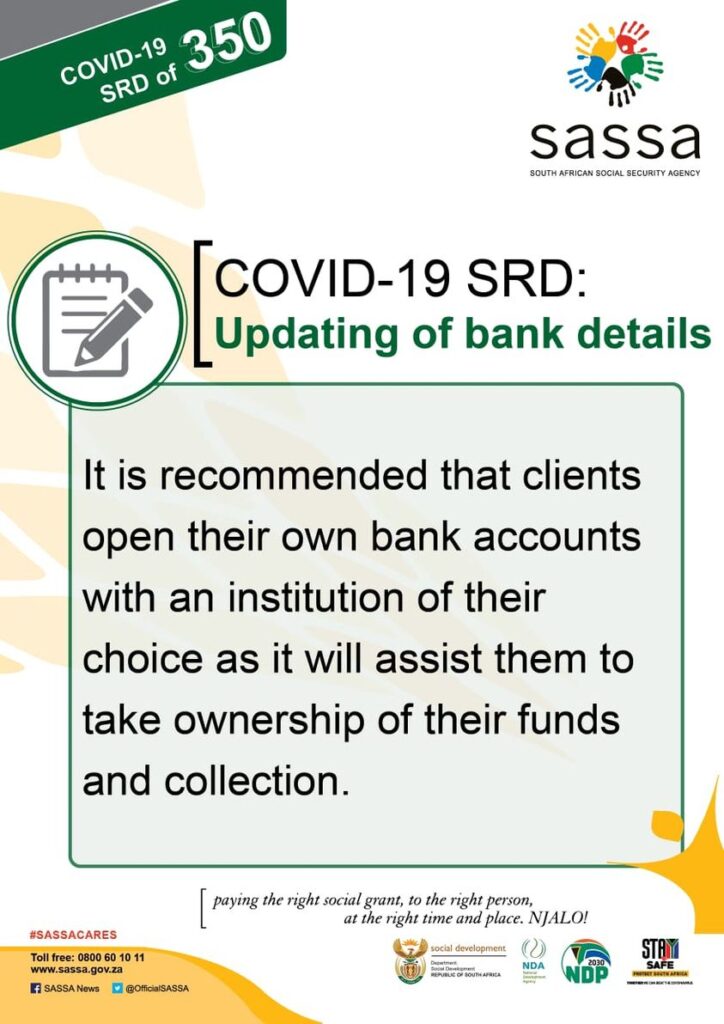 YOU CAN OPEN ONE OF THE ACCOUNTS BELOW:
Tyme Bank Account
Capitec bank account
Table of Contents
Tyme Bank
Requirements for Opening a Tyme Bank Account
What are the requirements for opening a Tyme bank account? Tyme bank is probably one of the most interesting banks in South Africa. They do not have physical branches. This lack is necessitated by the desire to save money. The bank claims to be able to pass on the savings to consumers. You are here because you wish to open an account with Tyme bank. In order to do that, there are some requirements that you are going to have to meet.
What do I need in order to open a Tyme bank account
The following are the requirements for opening a Tyme bank account;
You need to have a valid South African ID number.
You also need to have a cellphone on which you will receive a One Time Password (OTP).
What documents are required when opening a Tyme bank account?
Those are the requirements for opening a bank account with Tyme Bank. But what documents do you need? Some of the banks that are out there require that you have copies of your ID and proof of residence.
However, that is not a requirement when it comes to Tyme Bank. Tyme Bank prides itself as being South Africa's digital bank. It means you can do all your banking over the Internet. There is no need for physical documents. The above are the only items that you are going to require.
Where do I collect my bank account?
In this article, we gave you the requirements for opening a Tyme bank account. It was noted that Tyme Bank has no physical branches. So, where do you collect your bank card after you have opened your account?
The good news is that Tyme Bank is not entirely virtual. They do have kiosks dotted across the country. You can collect your bank card from one of these kiosks after you have opened your account.
Here is the Tyme Bank call center number
Tyme Bank customer care number
The Tyme Bank call centre number is 0860 999 119. This is a 24-hour number, meaning you will be able to talk to an agent during the day and at night.
Summary
In this article, we outlined everything that you need in order to open an account with Tyme Bank in South Africa. It was noted that this bank is unique in that it is mostly virtual.
The requirements for opening an account a lot less stringent than with other banks. In fact, you can have your account up and running in less than 5 minutes from your phone.
Learn how to enable SMS notifications on Tyme Bank
ALSO, READ- All SRD R350 Approved Without Pay Dates Should Submit Their Banking Details
Capitec bank
What do I need in order to open a Capitec bank account
Simply download Capitec app, take a few selfies, enter your SA ID number and have your card delivered.
By taking a selfie, the app uses facial recognition technology to scan your unique facial features and create a biometric signature. This is used to instantly verify your identity against the Department of Home Affairs database, to authenticate that it's you opening the account.
This means you won't have to visit a branch to open your account or activate the banking app.
Before you start, make sure you have:
A smartphone
Your SA ID number
A valid email address and SA cellphone number
Open Capitec account
Easy steps to open an account with a selfie
Step 1: Download the Capitec app from your Android, Huawei, or iOS app store
Step 2: Enter your SA ID number
Step 3: Take a couple of selfies
Step 4: Enter your personal details
That's it!
Once you've opened your account you can start banking immediately on the app and
shop online with your virtual card while you wait for your physical card to be delivered.
Alternatively, you can collect your card at your nearest branch whenever it's convenient.
Learn more about card delivery options in our FAQs or open an account now to see why we've been voted SA's Best Digital Bank in the SITEisfaction 2021 report.
For further information, I recommend visiting their official website to learn more. click here
Capitec Bank customer care number
Contact Capitec for personal banking 0860 10 20 43, business banking 0860 30 92 50, or WhatsApp 067 418 9565.