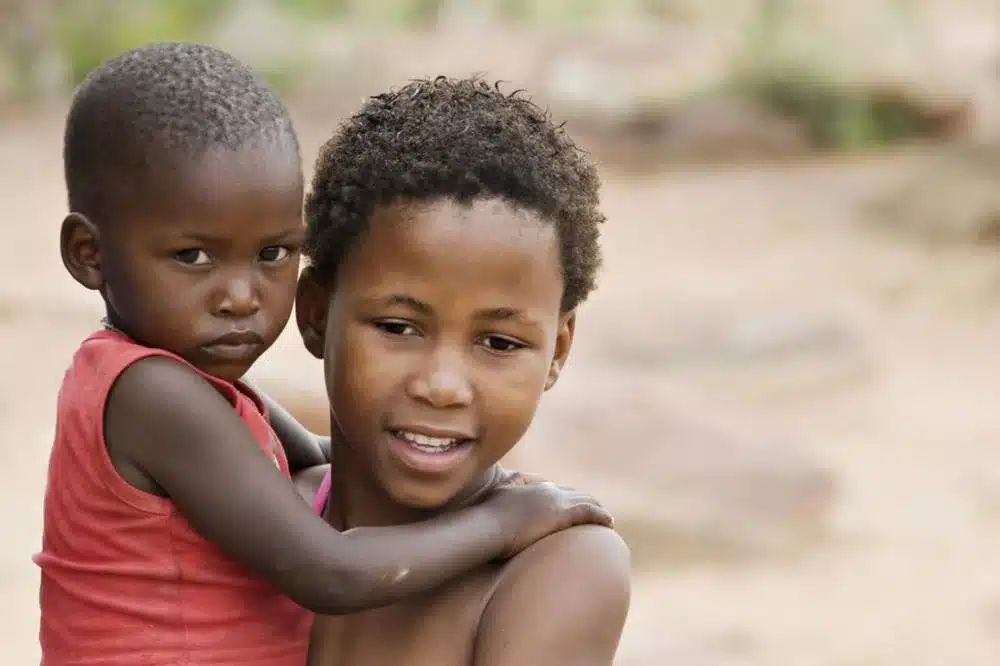 Table of Contents
SASSA grants online applications are open. The South African Social Security Agency (SASSA) stands as a critical pillar of support for millions of vulnerable citizens. With more than 18 million beneficiaries, SASSA's social grants have become a lifeline for those in need.

As of June 2023, the numbers provided indicate the latest data available for SASSA. It is essential for applicants to ensure that they possess the correct documents before applying for any SASSA grant. The agency offers an online application service for the convenience of applicants.
In this article, we will explore the various types of SASSA grants available today and the significant impact they have on the lives of millions of South Africans, while also delving into the importance of the SASSA status check in ensuring efficient and timely distribution of these crucial grants.
Applying for a SASSA Grants Online
For an online application, visit the SASSA Services website using any device with a stable internet connection. Follow these steps:
Click the yellow "Register" button on the home page to register as a new user.
Fill in all the required fields, including your ID number, name, and contact information.
Log in using your username and password.
Choose the specific grant you want to apply for under "Apply for a Grant."
Complete the grant application by providing all necessary information.
Obtain and print the Sassa-generated affidavit, certifying it with a commissioner of oaths.
Print, sign, and submit the Bank Payment Form along with your affidavit.
Upload the required certified supporting documents in PDF format.
You can apply for various social grants, such as old age pension, child support grant, social relief of distress, care dependency grant, war veterans grant, grant in aid, foster child grant, and disability grant.
Keep in mind that processing your application may take up to three months, but you will be paid from the date of your application.
If your application is rejected, SASSA will notify you in writing, and you will have 90 days to appeal the decision. Submit your appeal to the Minister of Social Development at the national office of the Department of Social Development.
A Helping Hand to Those in Need
SASSA's primary objective is to alleviate poverty and improve the quality of life for those facing financial hardships.
To qualify for any of the social grants, individuals must be South African citizens, permanent residents, or refugees, ensuring that the benefits are directed to those with genuine ties to the country.
Child Support Grant
One of the most impactful grants offered by SASSA is the Child Support Grant. At a monthly amount of R480, it provides essential financial assistance to parents or guardians responsible for the upbringing of children. This grant plays a vital role in supporting families and ensuring the well-being of children, empowering them to access education, healthcare, and other basic needs.
Care Dependency Grant
For families with children with disabilities, the Care Dependency Grant is a critical lifeline. With a monthly amount of R1,990, it aims to ease the financial burden on families caring for children with special needs. This grant acknowledges the added expenses and challenges faced by these families and provides them with much-needed support.
Foster Child Grant
Foster care families are not forgotten by SASSA's grant system. The Foster Child Grant, amounting to R1,070 monthly, aims to support foster parents who open their hearts and homes to children in need of care and protection. This grant helps ensure that foster families can provide a nurturing environment for children who may have experienced trauma or hardship.
Disability Grant
The Disability Grant, also set at R1,990 per month, addresses the needs of individuals living with disabilities. For many disabled individuals, finding employment and financial independence can be challenging. This grant helps alleviate some of the financial strain and provides opportunities for disabled persons to lead more fulfilling lives.
Grant in Aid
The Grant in Aid, valued at R480 monthly, focuses on individuals who need continuous caregiving and assistance due to their specific medical conditions or disabilities. This grant seeks to improve the overall quality of life for these individuals by providing financial support for their unique needs.
Older Person's Grant
Recognizing the contributions of the elderly and their vulnerability to financial insecurity, SASSA offers the Older Person's Grant. At R1,990 per month, this grant assists individuals over the age of 60, and from the age of 75, the amount increases to R2,010 monthly. It serves as a safety net for senior citizens who might otherwise struggle to make ends meet during their retirement years.
War Veteran's Grant
The War Veteran's Grant, valued at R2,010 per month, is a gesture of gratitude to those who have served and sacrificed for their country. This grant acknowledges veterans' challenges and provides them with support and recognition for their service.
The Importance of SASSA Status Check
To ensure the efficient and timely distribution of social grants, SASSA has implemented the SASSA status check feature. SASSA status check simplifies the application process and offers real-time updates on the status of grant applications and existing grant payments.
Simplifying the Application Process
The SASSA status check feature simplifies the application process for social grants, making it more accessible to potential beneficiaries. Through the SASSA website or designated helplines, applicants can track the progress of their applications, avoiding the uncertainty that often accompanies the wait for approval.
By promptly addressing any issues or missing documentation, applicants can expedite the approval process and receive the support they urgently need.
SASSA Status Check: Real-time Updates for Peace of Mind
For existing grant recipients, the SASSA status check offers peace of mind by providing real-time updates on the status of their grants. Regular checks allow beneficiaries to ensure that their information is up-to-date and that there are no disruptions in the payment process. This feature proves especially beneficial during times of administrative changes or system updates, minimizing the risk of interrupted grant payments.
Reducing Delays and Enhancing Efficiency
SASSA processes a significant volume of grant applications daily, making it vital to maintain efficiency in the distribution system. The status check feature plays a crucial role in identifying potential bottlenecks or delays in the application process, enabling authorities to address these issues promptly. By streamlining the system and reducing delays, SASSA can ensure that grants reach deserving beneficiaries without unnecessary obstacles.
Navigating the SASSA Status Check System
To access the SASSA status check, applicants and beneficiaries can follow simple steps outlined by the agency:
Online Platform: SASSA's official website provides a user-friendly interface to check the status of grant applications or existing grant payments. By entering their ID number and relevant application details, applicants can receive real-time updates on their SASSA status check.
SASSA Helpline: For those without internet access or who prefer verbal assistance, SASSA's designated helpline offers support. Trained personnel guide applicants through the process and provide the necessary updates on their grant status.
SASSA Local Offices: Applicants can also visit their nearest SASSA office for in-person assistance in checking their grant status. Friendly staff members are available to address queries and provide updates on application progress.
Uplifting Lives with SASSA Grants Online Applications
SASSA grants have a profound impact on the lives of millions of South Africans, offering financial assistance and support to the most vulnerable members of society. Whether it's helping families raise their children, supporting caregivers, aiding disabled individuals, recognizing the elderly, or showing gratitude to war veterans, SASSA grants play a vital role in improving the overall well-being of the nation.
As we reflect on the significance of SASSA grants being available for collection today, we must also acknowledge the responsibility of ensuring that these grants reach those who genuinely need them. An efficient and transparent distribution process is crucial in guaranteeing that the benefits are delivered to the right recipients in a timely manner.
Furthermore, as the socioeconomic landscape evolves, it is essential for the government to continue evaluating and adapting these grants to address the ever-changing needs of the population. By doing so, SASSA can remain a beacon of hope for those in need and contribute to the building of a more equitable and prosperous South Africa for all.
Embracing the SASSA status check feature will play a vital role in ensuring the efficient and timely delivery of these crucial social grants, ultimately empowering vulnerable South Africans and fostering social inclusion.